that was on international television!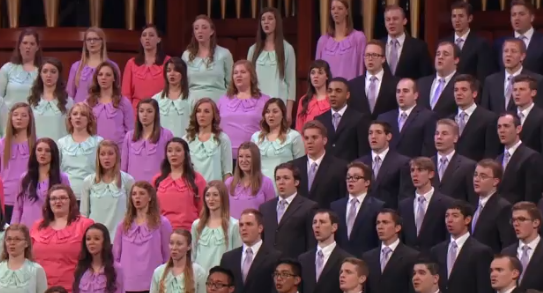 That's my shoulder
in the second row from the top!
accompanied by that organ,
The Church of Jesus Christ of Latter-day Saints
who are literal prophets
.
An entry
on my bucket list
that I never dreamed could really happen.
This song is about God's pure gospel
being restored to the earth
after centuries of spiritual confusion.
the joy of being a Christian
In a world where believing in Jesus Christ
believing in Him is the only thing
that allows life to make sense.
Look for me at the top of the shot at 1:15 and again at 2:10!