Yesterday, a song meandered into my mind.
And I'll sing hallelujah,
and you'll sing hallelujah...
I could hear it in my mind,
but I didn't know where I'd heard it,
After a long time, I found it,
and it was more than I bargained for.
This is an old type of singing from the American South,
There is no accompaniment,
so that people who didn't know anything about music
Sacred Harp is everything I love about America,
Nothing but plain ordinary folks,
with the sod of this great earth
running through their veins,
singing about everything in their hearts,
about what makes a poor, beat up life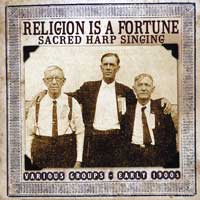 and I put Hallelujah on.
And I thought about how sweet it will be to see God
and how meaningful the smallest things really are.
Deep down in the mud is where you can see life